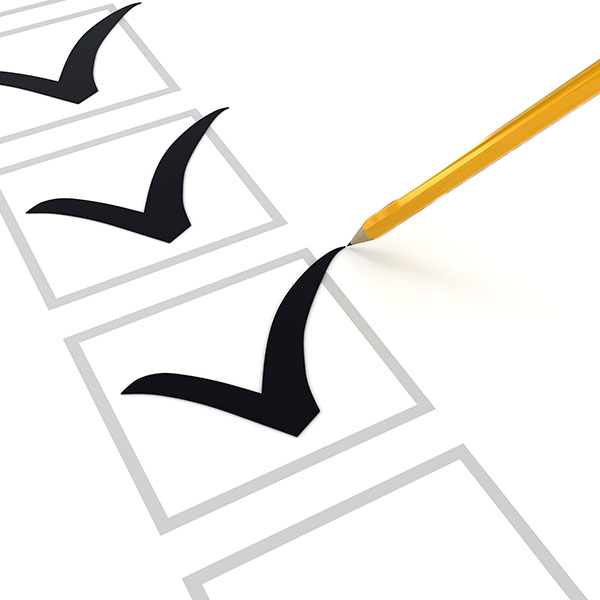 At Elite HVAC Services LLC we strive for 100% satisfaction in everything we do. We value your opinion and invite you to tell us and others about your experience with us. Please take a few moments to tell us what you think by leaving us a review here on our website or on any of these popular review sites or social networks.
Read what other customers have said about us.

All trademarks or brands on this page are registered by their respective owner and are not affiliated with our company, nor do they endorse or sponsor our products or services.
Reviews of
Elite HVAC Services LLC
(Based on 13 rated reviews)
08-Sep-2023
Product or service reviewed: Heat Pump and air handler installed
We had our new system installed in November of 2022 and are very pleased with the performance and energy savings. Our electric bills are lower! We choose the Carrier brand and are very happy with the decision.The system install was done in one (long) day and we cannot say enough about how courteous and professional the employes were.We highly recommend Elite HVAC services. The owner Chris Knight is a pleasure to work with.
mike jerbich
Cecilia kentucky
16-May-2023
Product or service reviewed: A/C repair
We have had the privilege of using Elite's services a couple of times. I can't thank them enough for being so timely, efficient and just all-around good courteous people. Y'all are awesome!
25-May-2021
Product or service reviewed: air conditioner low on refrigerant
My pipes were freezing up and I called Elite to hopefully have someone come out on this 90° day. The customer service was excellent and we got same day service. Josh was extremely curious and had us up and going in no time. Highly recommend!!
Rebecca Rose
Vine Grove, Ky
14-Oct-2020
Product or service reviewed: Gas fireplace not working
Pilot light would not ignite, called Elite this morning and the Tech (Brian) was here in just a few hours. He determined very quickly the issue (some material had fallen on the igniter), so he cleared everything around it, checked the rest of the system for any issues, started the Pilot and it's all working great now! Brain did a great Job (even took the time to clean the glass door) and customer service was terrific as well and called me when he was 20 minutes out. A reliable, friendly, and honest company to do business with. I highly recommend.
10-Jul-2020
We had power surges and a power outage and our went out. Elite got us same day service. Within minutes we were up and running again. Fast and friendly service. I highly recommend!
07-Mar-2020
Product or service reviewed: Heat not working properly.
Thank you for such wonderful service this morning and getting our heat back up and running like it should. It was cooler than normal inside. The technician that came out showed up on time and checked things over thoroughly. He did recommend a full check and service this spring. So I will definitely be calling back. Thanks so much!
Deborah Sheroan
Elizabethtown, KY
12-Feb-2020
Product or service reviewed: Heating Repair
This a very honest company. I had a huge problem with my heating system when Chris stepped in and found the issue. It was completely fixed and works great now, These guys show up when they say they will and don't quit until they solve the problem.
20-May-2019
Product or service reviewed: Install of a new HVAC/heat pump
So happy with our new unit! They installed it in only three and a half hours, showed me how to use our new thermostat and the unit is SO much quieter than our old one! The guys were very nice, and got to work right away! I'm so thankful they got us in as quick as they could
Brett miniard
Elizabethtown, kentucky
24-Apr-2019
Product or service reviewed: A/C repair: blower motor replaced
These are the people to call for affordable and quality heating and air conditioning services.
Douglas Schroeder
Vine Grove, KY
07-Mar-2019
Product or service reviewed: He checked our HVAC System completely
We are highly satisfied.
Charlie Worland
Munfordville, KY 42765
06-Mar-2019
Product or service reviewed: Check Our HVAC
We couldn't figure out why our system was blowing at a much higher temp than what the controls was set at. Elite was on time knowledgeable thanks Billy you knew exactly what was wrong. We will call on you again should we need it serviced again
Ron and Karen Hicknan
HODGENVILLE
Replaced gas furnace and AC system.
02-Nov-2017
Product or service reviewed: A/C unit
Great service, great products. total professional will recommend to everyone I know.
Troy Lile
elizabethtown, KY
26-Oct-2017
Product or service reviewed: HVAC inspection of home purchase
We were buying a house and wanted to know if the heating and air conditioning system seemed to be in good working order. They came out at the appointed time and checked the system over for a reasonable cost. They were nice, clean, and thorough.
Shannon Goodman
Cecilia, ky